380V Serial Integrated Controller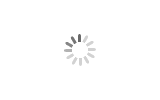 380V Serial Integrated Controller
Bluelight

China

10 days

80000 unit / year
1. Intelligent elevator integrated controller.
2. Advanced technology and easy to use.
3. High reliability.
380V Serial Integrated controller
Model: BL6-UO40XX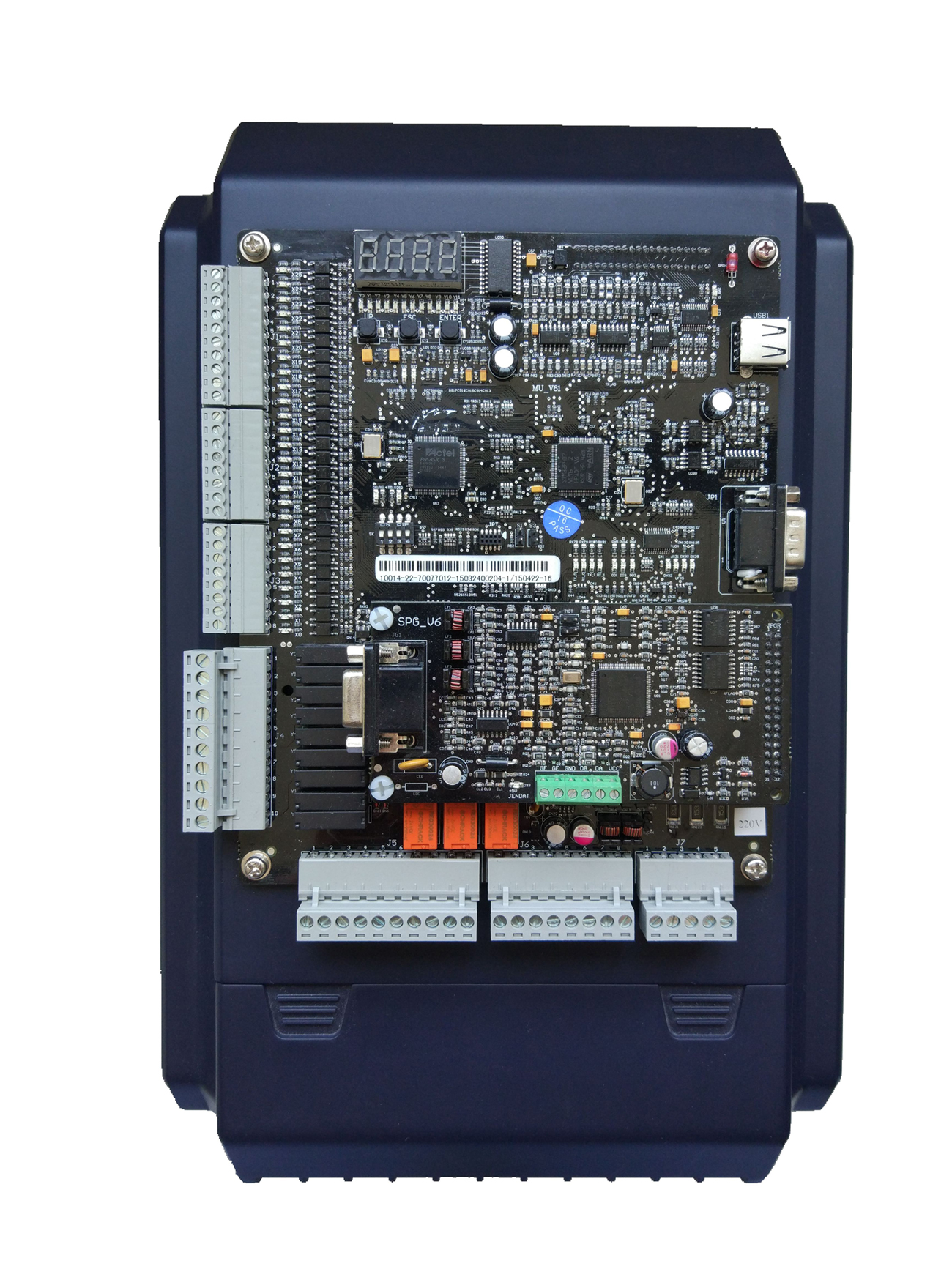 Features
1. Advanced Technology
a. Perfectly combine intellectual logic control and high performance VVVF drive control to achieve completely integration.
b. Advanced vector control technology, demodulates motor with high precision, takes full advantage of motor capacity, improves elevator performance and riding comfort.
c. Adopts advanced space vector PWM control method, improves great efficiency than traditional sine/cosine PWM method
and saves more energy.
2. Optimal Performance
a. Generates optimized speed curve based on target floor to make lift direct-stop with high precision and efficiency.
b. CAN BUS technology satisfies serial communication in high speed and reliability. Simplifies system for wiring and extension.
c. Adopts wireless/LAN remote control interface, convenient for long distance control,maintenance and elevator monitoring.

3. Easy to Use

a. Supports two types auto-tuning (self-learn) methods, rotating and static, to compute motor parameters and initial angle.
b. Fuzzy logic control with non-load-compensator for easy lift start-up. Excellent comfort feeling even without lift weighting device.
c. When working with Bluelight synchronous traction machine, controller can pre-define the machine type and automatically save the data. Spares the process of machine parameter inputting and auto-tuning, improves the tunning efficiency and maximize machine performance.
4. High Reliability
a. Advanced double 32bit CPU and FPGA for complete elevator control to ensure high elevator safety and reliability.
b. Redundancy design and full software-hardware protection to guarantee elevator safety and reliability.
c. Professional EMC tested, fully enhance anti-electromagnetic interference ability and suitable for complicated job site.
d. Monitoring the cutting current from controller to main motor every time when elevator stops.


Specifications
M Series Integrated Controller Dimension(400 V)
400V 3-phase

Controller Model

Exterior Dimension

Weight

kg

Screws

Clamping Torque

N·m

Wire size (min)mm2

Wire size (Rec)mm2

W

H

D

W1

H1

H2

BL6-UO4005-N

222

348

200

190

333

8.5

6

M6

4~5

6~10

6

BL6-UO4007-N

7

M6

4~5

6~10

6

BL6-UO4011-N

8

M6

4~5

6~10

6

BL6-UO4015-N

8.5

M6

4~5

6~10

6
Plastic Shell Type Dimension:
Controller

Model

Exterior Dimension

W

H

D

BL6-UO4007-NM

222

348

200

BL6-UO4011-NM

BL6-UO4015-NM
Shield Type Demension:
Controller

Model

Exterior Dimension

W

H

D

BL6-UO4002-MW

200

290

180

BL6-UO4003-MW

BL6-UO4005-MW

BL6-UO4007-MW

225

348

200

BL6-UO4011-MW

BL6-UO4015-MW

BL6-UO4018-MW

280

418

210

BL6-UO4022-MW
More details, please download Bluelight catalogue.
Bluelight Partners

Other products you would be interested (Please check "Product" to find more details)

Bluelight Advantages
Founded in 1989, a technology-based company with the highest technical strength. The only manufacturer in China to produce both control system and PM traction machine.

Strong R&D team customizes products to meet your market requirement and increase added value of your products.

Full range of control system products, covers elevator integrated controller, integrated control cabinet, control board, COP, LOP, ARD, Electrical brake releasing device and monitoring system, etc.

Strict quality control, 100% inspection before delivery, saves maintenance cost for you.

Professional team with more than 20 years of export trade experience provides you the most professional guidance and advice.

Comprehensive certificates, such as CE, KTL, etc.

24-hour professional English technical consultant, free after-sales service and technical training.

Three factories (locates in Shenyang, Suzhou, Foshan) have sufficient production capacity, guaranteed delivery time and convenient port delivery to save cost for you.