Bluelight won two awards of 2021 industry users' preferred brands
28-10-2021
Bluelight won two awards of 2021 industry users' preferred brands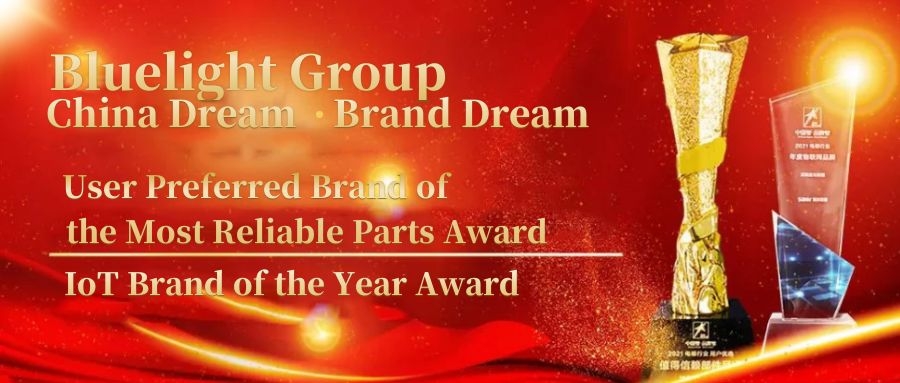 On October 15, the 4th Elevator Industry User-Preferred Brand Selection and Award Ceremony with the theme of China Dream, Brand Dream was grandly held at the Sofitel Hongqiao Hotel in Shanghai. The awards ceremony was hosted by Saier Media and brought together with leading elevator companies and China Real Estate Association, as well as front line experts of elevator and real estate industry. Nearly 300 elevator representatives, experts, scholars and mainstream media representatives attended the ceremony to witness this grand awards.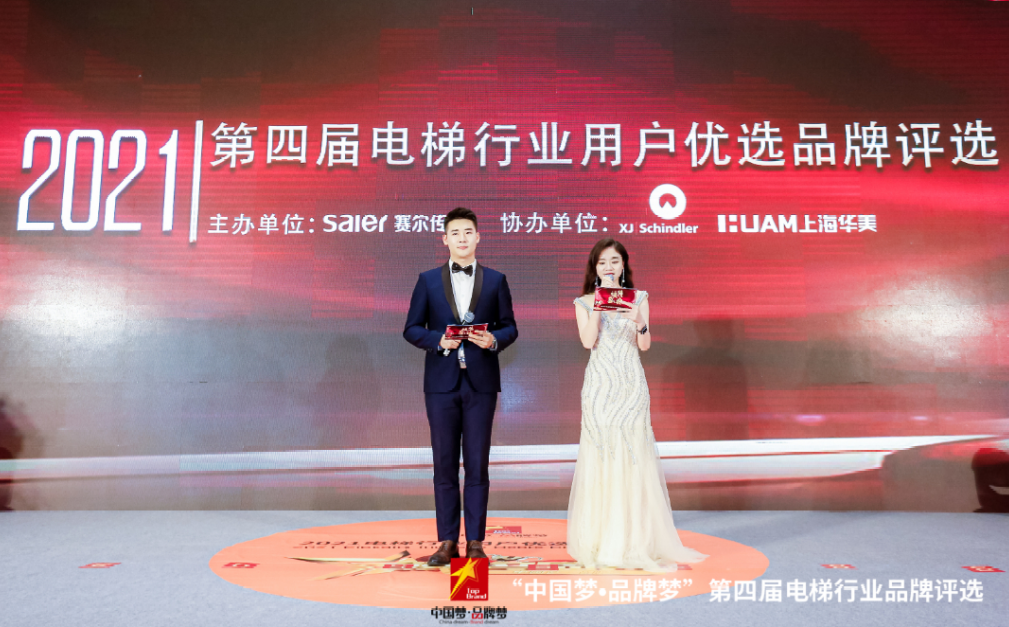 Bluelight group won 2021 China Dream, Brand Dream elevator industry user preferred brand of the most reliable parts award and IoT brand of the year award. Feng Muliang, regional manager of Bluelight East China office, was invited to participate in the award ceremony.
User Preferred Brand of the Most Reliable Parts Award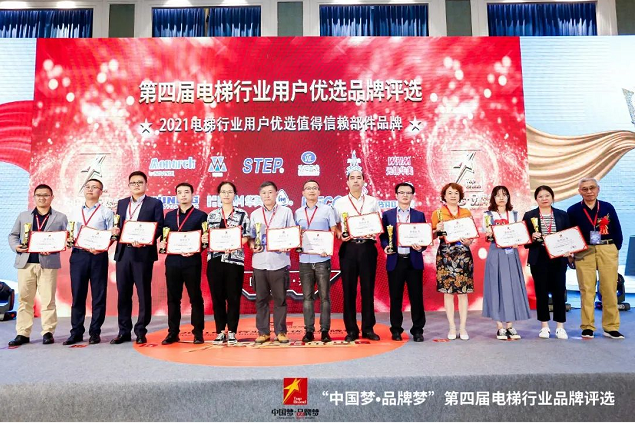 Fourth from left is Bluelight regional manager Mr. Feng
Since its establishment in 1989, Bluelight has focused on the elevator industry for 32 years. It has developed and produced China's first digital full-closed loop control, the first 32-bit microcomputer serial communication VVVF elevator control system, and the first permanent magnetic synchronous gearless traction machine, the first set of elevator safety remote monitoring system and other domestic pioneering and international leading products, provide professional services for tens of thousands of elevators every year, and have won the long-term trust of customers.
IoT Brand of the Year Award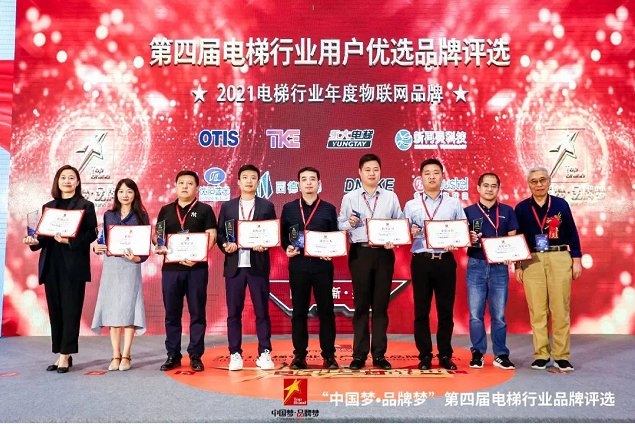 Fifth from left is Bluelight regional manager Mr. Feng
The industry's mainstream smart elevator online management system, based on the in-depth application of artificial intelligence (machine vision, voice recognition), big data, Internet of Things and other technologies in the field of elevator remote monitoring, realizing active alarm, intelligent comfort, fault warning, and face recognition, WeChat QR code to take the elevator, visual intercom, multimedia advertising push, local weather and other functions.
Bluelight has always been with all heart to create value for customers.