Bluelight Different Types of PM Machine
09-04-2021
Bluelight Different Types of PM Machine
Bluelight is an expert to produce high quality PM machine for elevators. It use Permanent Magnet on the rotor to produce magnetic field. Compare with induction machine, the rotating frequency is synchronizing with the electric frequency, and it does not have the gear box as regular induction machine. So it is also wildly called as PM synchronous gearless machine.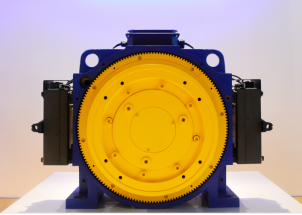 WYT-T Series
WYT-T series is Bluelight most popular model, it can suit for most off applications. It supports elevator load range from 450kg~2500kg, speed from 0.5m/s~2.5m/s, with raise up to 120m.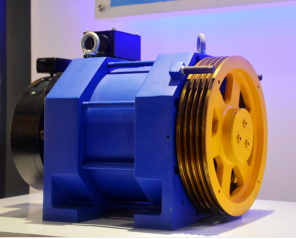 WYT-L Series
WYT-L series best suitable for MRL project. Small size, very quiet and use high standard shaft brake. With elevator load 450kg~1275kg, speed from 0.5m/s~2.0m/s.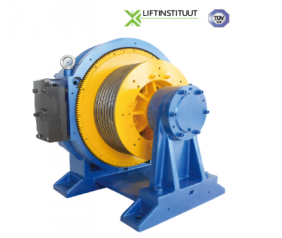 WYT-V Series
WYT-V series is 1:1 roping specially designed for modernization projects. It has solid structure with extremely stable. It has capacity from 1000kg~1250kg, speed 1.0m/s~2.5m/s. But the best features are maximum of 2000Nm torque and 10000kg dynamic shaft load.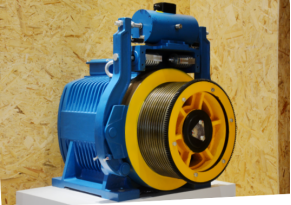 WYT-Y Series
WYT-Y series is high speed and high load machine for tall building. It supports single or double wrap. With capacity of 800kg~2000kg, maximum speed of 4m/s. It supports building high raise up to 180m.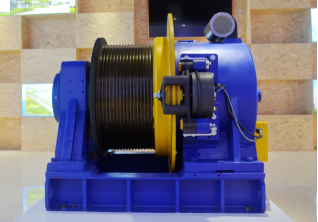 WYT-H Series
WYT-H series is the most powerful machine Bluelight has designed. With maximum speed up to 8m/s, it is best suitable for skyscrapers that need ultra-high speed.