Integrated Elevator Controller Quick Commissioning User Manual has been updated to V3.3
2019-04-17
Integrated Elevator Controller Quick Commissioning User Manual has been updated to V3.3
The update version of Bluelight Integrated Elevator Controller Quick Commissioning User Manual . The content has more details compare with the old version.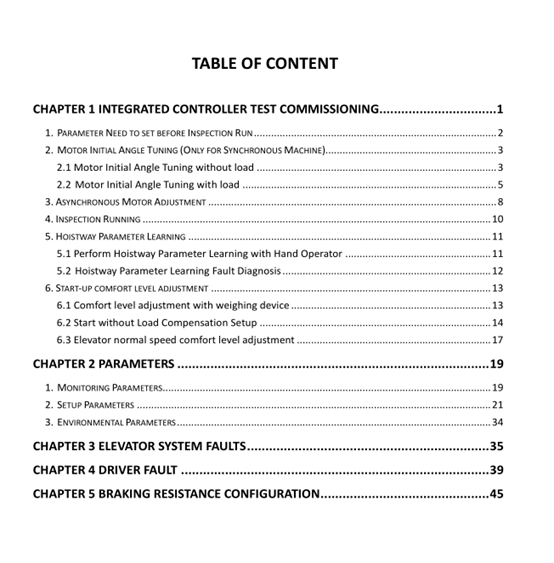 This updated version of the User Manual contains five chapters

1 .Integrated Controller Test Commissioning
2. Parameters
3. Elevator system faults
4. Driver Fault
5. Braking resistance configuration
Through this update to optimize the Integrated Elevator Controller Commissioning system,make our Integrated Elevator Controller more simple, more convenient customer operation. Bluelight will continue to optimize products, and provide more quality and convenient service to customers.
More detailed function, please download the new version user manual.

Integrated Controller Quick Commissioning User Man....pdf